Two years in the making, Unilever is finally exiting its global tea business with a €4.5bn sale to CVC Capital Partners.
It's the latest move in the CPG giant's strategy to slim down a sprawling low-growth portfolio of food assets, following the disposal of its spreads to KKR in 2019 and its frozen foods business, which included Birds Eye and Igloo, to Permira in 2006.
But what can a new PE owner do to improve the tea business, known as Ekaterra?
Unilever announced it wanted to get out of the category at the start of 2020 as demand for tea – and traditional black teabags in particular – fell away.
Even during lockdown, drinkers in the UK market turned to coffee in far greater numbers than they did tea, with retail sales of coffee up 9.8% to more than £1.5bn, compared with a 4.8% rise for tea to £713.2m [Kantar 52 w/e 13 June 2021].
It's a problem replicated in all developed markets, with Unilever weighted towards black tea with its big brands such as PG Tips and Lipton.
However, the global tea market remains in growth, with the category's retail value up 3.1% to $44.2bn in 2020, and forecast to reach $47.3bn this year [Euromonitor International].
Even black tea is getting bigger thanks to emerging markets, with Euromonitor forecasting global sales of black teabags to rise by $525m by 2025.
It gives CVC plenty to go after. Akeel Sachak, head of global consumer at Rothschild, argues CVC should do well with a programme of investing in marketing, advertising, innovation and premiumising the brands.
He says Ekaterra hasn't been at the cutting edge of innovation in herbal tea, infusions and green tea, and was "too reliant on black tea. It has not invested sufficiently and not participated as fully as it should.
"There is plenty to play for to diversify away from mass market black tea. The business has some really interesting premium brands, particularly  Tazo and Pukka, that have a big growth runway ahead of them."
Jefferies' Martin Deboo says the company will get more focus under CVC than from Unilever, whose "centre of gravity is in home & personal care. However much they protest, they will never love their food business as much as they love their HPC business."When they are taken private, they get that focus," he adds. "It isn't that tea has ever been a bad business, but it can't thrive in as large an organisation as Unilever.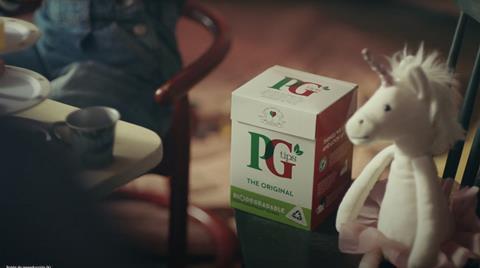 The new PE owners weren't welcomed by everybody, though, with Unite expressing concern for the 300 workers in the Manchester factory of PG Tips.
The union flagged that CVC, which manages about $100bn in assets in hundreds of companies worldwide, was one of the backers of the ill-fated Debenhams.
But Unite presents an "out-of-date caricatured view" of what a private equity owner is about Sachak argues. "This owner will be much more motivated to invest behind the business than Unilever was. CVC's exit prospects depend on transforming Ekaterra, not asset-stripping it.
"The value will come from growing the top line."
That could also include consolidating the global tea market, adds one dealmaker, which is "still hugely fragmented", he argues. "And it's not inconceivable that CVC will look to iced tea as a further route to growth, despite Unilever's interests in the Pepsi Lipton ready-to-drink tea joint ventures and associated distribution businesses not being included in the deal.
Unilever's future
So where does it leave Unilever? CEO Alan Jope says the sale demonstrates further progress in delivering against the group's plans and the evolution of the portfolio into higher-growth spaces such as plant-based foods, functional nutrition, hygiene, skincare and cosmetics.
The market appeared underwhelmed, with the share price down 0.6% on the long-awaited news, despite a 14.5x multiple to EBITDA. It puts the stock 12.5% down so far in 2021 – a loss of £15bn with market cap now just £100bn.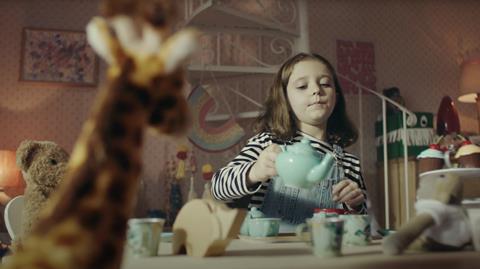 It has taken a long time, but Deboo believes the tea sale is another important milestone on its portfolio rationalisation journey.
However, the pressure to do more remains, he warns, especially when its performance is judged against peers such as Nestlé or L'Oréal.
"The valuation discount to Nestlé is at a 15-year low," Deboo adds. "My personal view is Unilever should continue to reduce exposure to the food business, look for more disposals or a complete spin off of food. But management haven't indicated any intent to do that, so we are in the middle of a conundrum with Unilever."
The tea sale is a much-needed win for Jope and should give him a bit of breathing space. But as long as the share price remains depressed, the threat of involvement from activist hedge funds such as Elliott Investment Management or Nelson Peltz's Trian Partners will continue to hover over Unilever. At that point, the power to beat to his own drum will slip away from the Unilever chief.