RICHLAND, Wash. — In order to raise awareness for skin cancers, DermaHealth Dermatology and Dermasurgery is offering free skin cancer screening to the community on July 15 from 10 a.m. to 5 p.m. 
It is currently estimated that one in five Americans will develop skin cancer in their lifetime, according to the press release. Wearing sunscreen and getting annual skin exams are important for protection and early detection.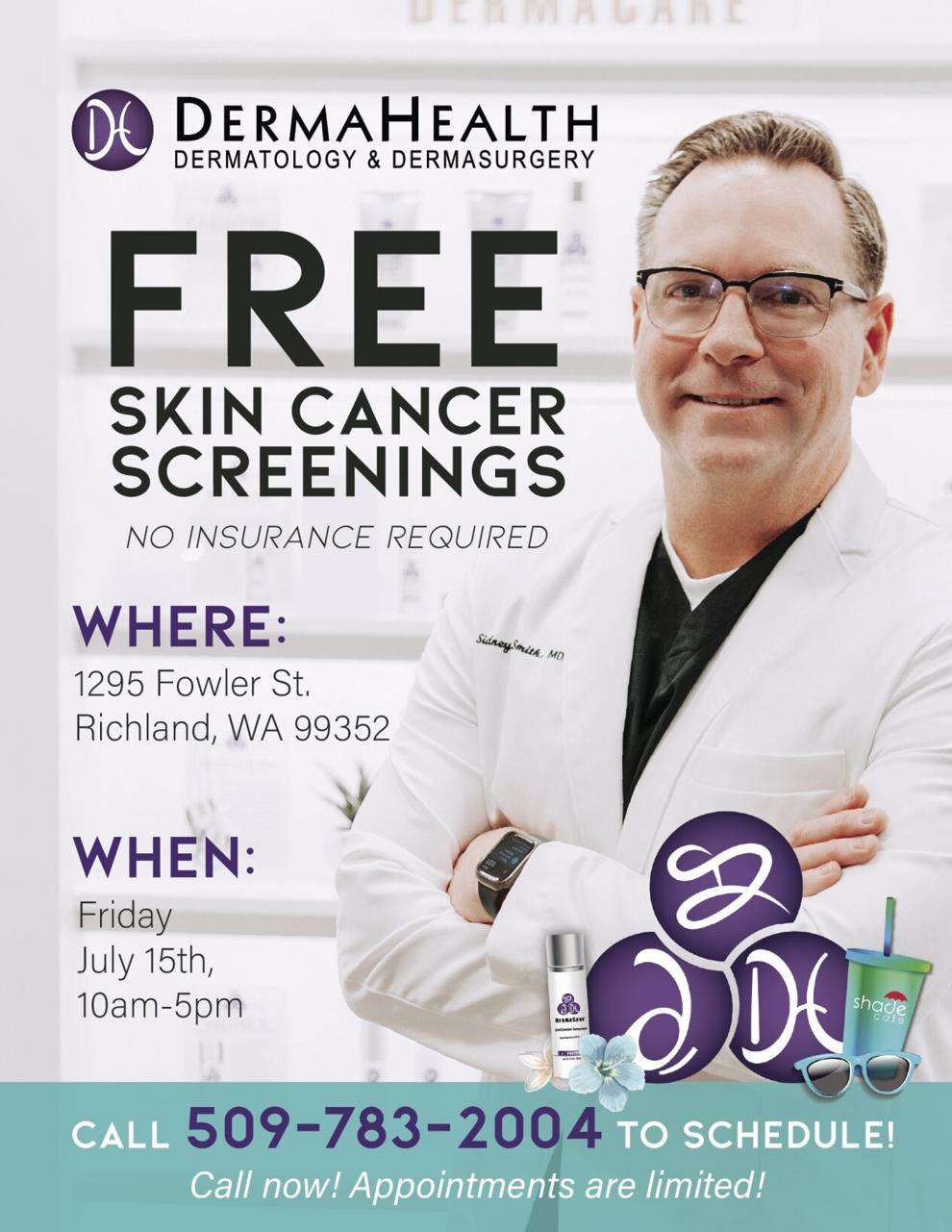 Walk-ins will be accepted, but space is limited. You can schedule an appointment beforehand at 509-783-2004. You do not need insurance. 
Skin cancer is the most common cancer in the country and in the world, according to the press release. It also says men younger than 50 have a higher probability of developing melanoma than any other cancer. It only takes five sunburns to double your risk for melanoma. 
More than two people die of skin cancer every hour in the US. However, when melanoma is detected early, the five-year survival rate is 99%.