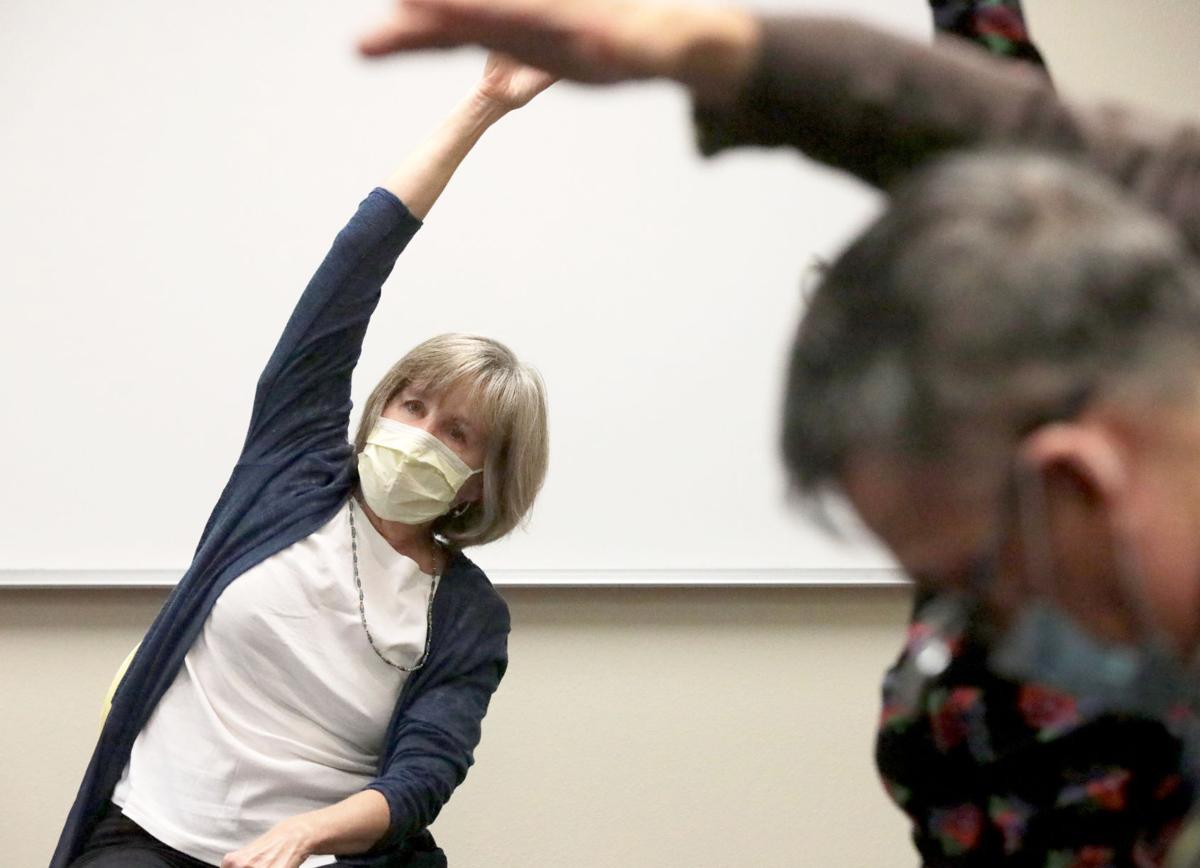 Yoga instructor Iris Mickey held out her arms for 90-year-old Eloise Barrett to stabilize herself as she stood up out of a chair. Normally Barrett uses a walker, but in this class, she balanced on both feet, doing breathing exercises and yoga poses.
"Inhale, good, and exhale. Come back to your heart again," Mickey told the class of five during a Gentle Yoga session at the Madison Senior Center. "Did that one feel good Eloise?"
"Yes. I'm not wobbling. I always wobble," Barrett said. "This time I didn't."
Mickey's yoga nonprofit, which she co-founded with fellow yoga instructor Paul Mross in 2018, is all about bringing the benefits of yoga to people who don't feel comfortable going to yoga studios typically dominated by young women in trendy workout clothes, Mickey said.
"We recognize that yoga has been for white, middle-class people," Mickey said. "We're trying to change that."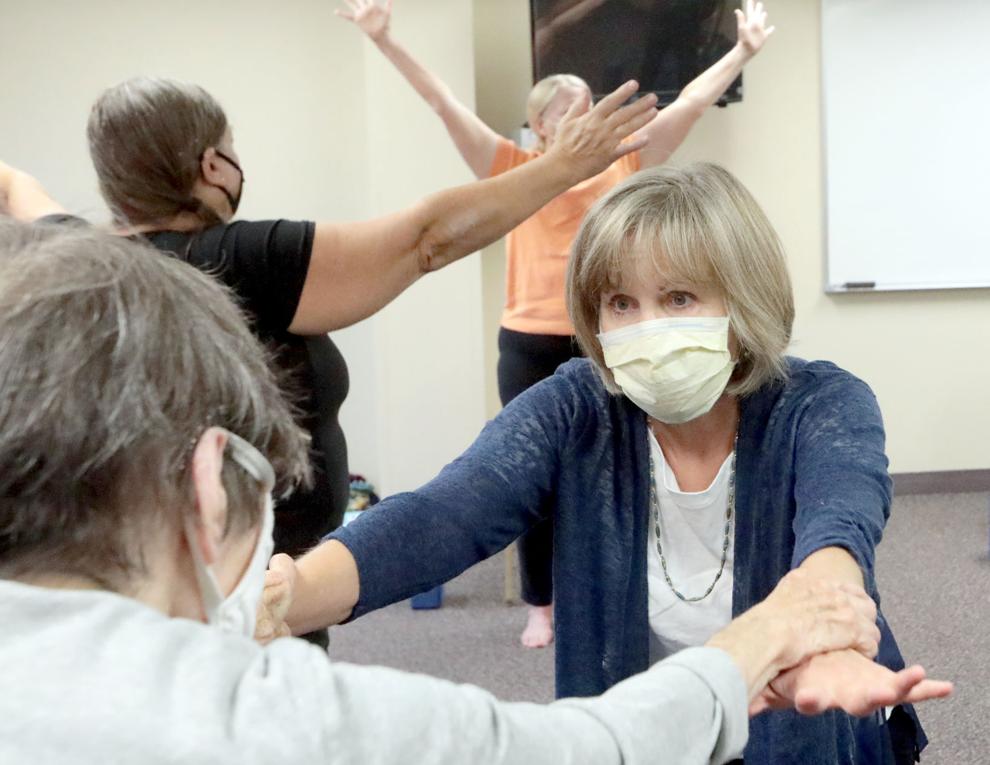 Called Yoga Accessible for All, or YAFA, the nonprofit has programs for seniors, autistic individuals, people with Parkinson's disease, participants in the Special Olympics, women struggling with addiction and formerly incarcerated individuals in the Just Bakery program. Past programs include Yoga for Amputees and Yoga for Arthritis. Some of the classes, including the yoga program for people with autism and other developmental disabilities, will be expanding next year.