The trunk of Colleen Crisafulli's car is an elementary schooler's treasure trove, stuffed to the brim with toys, puzzles, musical instruments and plush animals.
There's a nondescript electronic device, too — a pair of nodes that buzz in an alternating pattern when a child holds them. It's a tool used in a specific type of psychotherapy, meant to stimulate both sides of a person's brain at once and help them process trauma.
It all rattles around in the back as Crisafulli, a trauma therapist for Frederick County Public Schools, logs hundreds of miles on her car each month. She crisscrosses the county, going to whichever school needs her. Sometimes, her morning and afternoon appointments are nearly an hour's drive from one another.
Her position is new this year. It's one of several mental health initiatives FCPS has launched with federal coronavirus aid as kids grapple with the isolation and disruption of the past two years.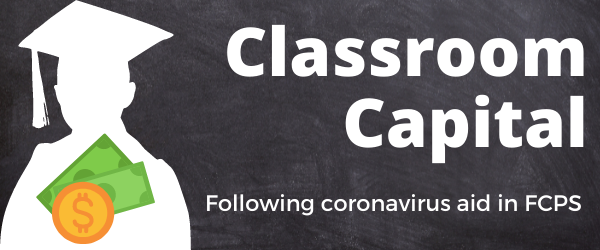 But while the pandemic is the reason the funding is available, officials say it's not the main source of the problems they're hoping to target.
"There was a very significant need prior to COVID," said Lynn Davis, the system's mental health services coordinator. "And we've been wanting to try to meet that need."
FCPS has received more than $58 million in funding through the federal Elementary and Secondary School Emergency Relief (ESSER) program so far. Coronavirus-related grants ballooned the district's total yearly federal funding allotment to more than $106 million this fiscal year, an increase of nearly 200 percent from the previous fiscal year.
The mental health-related projects outlined in FCPS' plans for ESSER funding vary considerably in size. There's $25,000 budgeted to create "calm corners" in elementary schools — designated spaces, usually featuring big fluffy pillows, where kids can go to relax.
There's more than $400,000 for psychiatric supports, including social-emotional learning materials and salaries for additional school psychologists, and $800,000 is budgeted toward a transition program for secondary students returning from a mental health hospitalization.
The district's Community Agency School Services program more than doubled in size, jumping from four coordinators to 10. CASS workers help teachers identify students who could benefit from social or mental health services and help families navigate the often-complicated process of booking appointments.
Expanding the program will help CASS coordinators broaden their scope, said Kristen Spear, a CASS worker who has been with the district for 25 years. There will now be one coordinator working in each high school feeder.
A lack of manpower wasn't the only challenge CASS workers were facing during the pandemic, Spear said. Often — even long before the virus — they ran into problems when uninsured or underinsured families couldn't afford the services that officials thought they'd benefit from.
Thanks to more ESSER funding, though, the district is in the process of putting out bids for a contract with a trauma therapy service provider. The agreement would allow FCPS students to receive care for free.
"It's just a godsend, honestly," Spear said of the idea. "I can't wait."
The number of students receiving therapy through the CASS partnership increased steadily over the past 10 years, until the 2020-21 year, when it dropped by about 140. But officials said that wasn't because there was less need.
"There was a drop during COVID because we didn't have eyes on kids," Davis said. Without face-to-face interaction, CASS coordinators made fewer referrals.
Now that students are back, Spear, Crisafulli and trauma therapist Dante Brown said the need in FCPS schools was great. The pandemic exacerbated existing trauma, made it harder for families to seek help and isolated children from their friends and teachers.
"When we are sending students to school to learn, if we have unaddressed trauma, then it's going to be a really hard time for them to access their education," Brown said.
FCPS' focus on mental health isn't unique, said Sharon Hoover, co-director of the University of Maryland-based National Center for School Mental Health. Across the country, school districts are leveraging federal dollars to pursue similar projects.
"This really is an unprecedented type of funding injection into schools," Hoover said. "And so we don't have a good roadmap for how you should use this funding yet."
It's important not to leave staff out of the picture, Hoover said. They're often forgotten in conversations surrounding mental health in schools, she said, but studies show that stressed, burnt-out teachers lead to stressed, burnt-out students.
And she warned districts to be mindful of the fact that ESSER funds come with an expiration date. States and school systems have to obligate all their funding by September 2024.
"Some of the funds should be used to address acute needs," Hoover said — like the direct trauma caused by the pandemic. But, she added, "really, a strong recommendation is to invest in a way that will afford sustainability of mental health support after the funding cliff."
That could look like hiring a professional whose job was to seek out and secure other, more long-term sources of funding — like Medicaid dollars, which schools can use as reimbursement for some health services they offer.
Districts could also focus on long-term prevention, Hoover said, by adding more mental wellness and social-emotional skills to their curriculums.
"This is not new," Hoover said. "Mental health has long been underfunded, and it will continue to be a problem past the acute reaction to COVID."
This story is the first in an occasional series examining projects funded by FCPS' share of billions in federal coronavirus aid.